For best Reckon Help / Reckon Support and fixing computer  IT  issues.
Key Contacts for Help on Reckon Accounts / Reckon ONE. / API development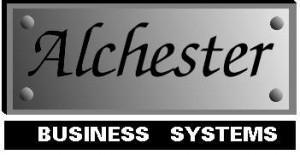 Alchester Business Systems
Help for clie

nts working in Linux/Open Source environment, and also keen to use Reckon ACCOUNTS or Reckon ONE in such an environment.
**A niche market area where Alchester has inroads to the ERP, WMS, CRM, Project Management marketplace, and where Reckon Accounts can play a role with Project Costing/Management (where the former is likely in a RedHat/SUSE/Oracle Linux/Debian/CentOS/Fedora "Linux" version based environment).
For an independent, and obligation free, initial consultation on how Reckon Accounts could assist your business, refer: www.alchester.com.au/reckon-accounts-clarified
To demonstrate how we independently offer help to fellow users, AP's and PP's of Reckon, check out our profile and acknowledgements of the Community work we provide, at:
https://community.reckon.com/discussion/comment/16401526#Comment_16401526

End User Resources
Reckon Community Forum.
– https://community.reckon.com/reckon/topics

Reckon offer an online Support Forum in addition to the professional training, and support services, and services available from Professional Partners and Accredited Consultants.
This peer support by the Community, is an invaluable resource.
An overwhelming majority of users are able to obtain answers quickly, easily and effectively from the forum. The totally open Community forum allows interaction to take place between new users and experiences users alike, with input from Partners and Reckon staff, all contributing to solutions in quick time. It compliments well, the other services of training and resorting to user manuals/references very well indeed.
And what's even better: The COMMUNITY FORUM is available 24/7 around the clock!
Tips for speedy solutions:
– https://community.reckon.com/reckon/topics/6-ways-to-gain-best-reckon-community-support-around-the-clock
Become an ADVANTAGE MEMBER for SUPPORT
Selective products like RA desktop, include 12 mths ADVANTAGE as part of purchase
typical exceptions are Personal Plus.   see ADVANTAGE details further below
Advantage support line: (Advantage ID needed) Ph: 1300 137657
Benefits include: Free access to our priority support
crew via our dedicated support line, email or online
through ReckonChat. Phone support available
Monday to Friday, 9am to 7pm AEST;
ReckonChat Monday to Friday 9am – 5pm AEST.
– https://www.reckon.com/nz/support/advantage-membership/
SUPPORT (and TOP FAQ knowledgebase)
Choose from: General, ONE, Hosted, Accounts, POS
– http://www.reckon.com.au/support
SUPPORT for APS (for Accountants)
– https://www.reckon.com/en-au/accountant/aps/client-area
Head Office (reception)                                 02 9577 5000    or  02  9577 1300 (shorter)
– HR Assistant           Pier Parmentier
ONLINE TECHNICAL SUPPORT  –  Reckon Accounts Hosted.
8:30am through 7:00PM AEST  Mon-Fri (including any public holidays)
AU – 1 300 799 150
NZ – 0508 444 999
CUSTOMER SERVICE/SUPPORT Ph: 1800 Reckon
Note:  Some select products have a support component as part of purchase, others require ADVANTAGE
http://home.reckon.com.au/support/Home/Information/Servicecharges.aspx
– Customer Service line      Ph: 1300 650 061  (business hours only)
– Paid Technical Support   Ph: 1902 223 101     (incl:  9am – 4pm AEST weekends)
Call costs are charged at a rate minute (incl. GST). (see above website for latest fees)
Higher rates apply to calls from mobile & payphone
– Registrations of new and previous editions of products
Ph:  1300 650 061      (Australia)
Ph:  0800 933 606     (New Zealand)
http://registration.reckon.com/
– Advantage Members support:
http://members.reckon.com/FAQs.aspx
– Enterprise Customers:
http://members.reckon.com.au/EnterpriseSolutions/support/default.aspx
RECKON DATA SERVICES
A department that assists with data issues, and has a password removal service.
– http://home.reckon.com.au/support/Home/ReckonSupport/ReckonDataServices.aspx
UPDATES and DISTRIBUTION KITS (Your User ID and PIN needed)
and
INSTALLATION and UPGRADE GUIDES
(read before purchasing/installing upgrades)
see:  https://www.reckon.com/au/downloads-guides/
and for PRIOR VERSION downloads,
see:  https://www.reckon.com/au/support/prior-versions/
– was:  http://home.reckon.com.au/support/Home/ReckonSupport/InstallationUpgradeGuides.aspx
and
– was:  http://home.reckon.com.au/support/Home/Downloads/UpdatesServicePacks.aspx
WEBINARS
– https://bookings.reckon.com/Webinars.aspx

Tutorials on the Reckon youtube Channel
   ( https://www.youtube.com/user/Reckonltd )
specifically these for Reckon ONE:
https://www.youtube.com/playlist?list=PLoUtvAKOpZWtgg7h76_CKdR5S_MesEFbG
EVENTS
– Roadshows ie: http://go.reckon.com/roadshow2015/
– AP Network local meetings (ie: VICRAPs)
– National Conferences ie: http://go.reckon.com/conference2015/
TRAINING
– For User/Client training: http://www.reckon.com/en-au/training

BLOG
– https://www.reckon.com/reckon-blog/
ACCREDITED PARTNERS
in Australia, New Zealand, Cook Is or U.K.
– https://partnersearch.reckon.com/
SOFTWARE DEVELOPERS
Many independent third party software developers provide solutions that offer additional functionality to Reckon Accounts users. AT this link, are solutions that independent software developers have developed to compliment Reckon Accounts.
– https://www.reckon.com/marketplace/
Alchester Business Systems
Gary Pope
Accredited Partner- Consultant (VIC, Aust)
m: 0408994799  (toll-free callback available for Aust clients)
e:  gaz@alchester.com.au

 "Working with Accountants/Bookkeepers PPs/APs as an
independent IT Professional and retired FCPA Accountant"

NOTE: CAUTIONS, DISCLAIMERS and TRADEMARKS:
All information is subject to change without notice, and is offered in good faith as a short list of the most likely source of useful links, contacts, information and possible approaches available to potential users of the products/services/technologies described. All brand names, logos and trademarks are the property of their respective owners. Readers are advised to seek direct contact with the Manufacturers / software authors involved, should they require commercial support or seek reliance on any material herein. E.&O.E. (May 2015)