Club
Sponsors



Contacting Committee
Visit our Workshop
Email Us
History
Members Page
Activities

Interesting Links

Home Page


Sponsors
Safety
Woodworking Speakers Register
The Club would like to recognise the following organisations
and individuals who, over the years, have provided invaluable
support and patronage, allowing the club to expand to where it is today.

Our sincere thanks go to the following sponsors

Bendigo Bank
Karin Orpen
Meilak Family - Generous donation of confectionery for Club raffles.
Knox City Council - un-ending support

Wally Tew M.B.E. former Mayor, Knox
Ferntree Gully Ward - Cr. Karen Orpen
Robert McMurray
Placemakers - Rob Tickner
Home Hardware - FTG
Mitre 10 - Bayswater
Mitre 10 - Studfield
Alchester Business Systems for sponsoring KDWC website/newsletter archives
Rheem - provision of hot water service for Club Rooms
Ferntree Gully Technical School - Bill Whitford
John Masterton - Vice Principal, former Glenfern College
Triton Australia Pty Ltd - Provision of woodmorking machinery
All Tools - Ferntree Gully. Generous supply of gift vouchers for raffles
Stegbar Windows - For support with provision of windows for new Club Rooms
Selleys - For donations and supply of glues
Peter Sleeman - Fabrication of compressor and equipment
Ken Onions - Electrical materials
Bill Ide - Electrical materials
Colin Lowe - Electrical materials
Arthur Westward - maker of Club Honor Board
Bill Hawley - Club Clock
Steve Ross - maker of Bill Gillingham memorial shield
Jaylor Power Tools - Knoxfield (bandsaw equipment)
Ed Lawer - Foundation member, donation of lathe, and supply of sandpaper
Alf Stephens - Club Founder. donation of sanders, planer and antique treddle lathe
Bill Orpen - On-going assistance with building new Meeting Room 1994/95, and again in 2008!
Frank O'Connor - Veranda roofing materials
Sergio Meilak - donation of Spindle Moulder which financed large bandsaw
Alex Davis - lathe equipment
formerly M.M.B.W. - David Howell, assistance with machinery for Club Rooms
Barry Preston , Laserpro Engraving Pty Ltd (engraving / badges / name plates)
Bellbird Timber - Hallam
Peter Howell (late), Former Club President, donation of electrical tools
Structural Timber Industry (Kilsyth) - Thanks to Mathew Pyne for the generous donations
of timber for Toys and Club Projects for the community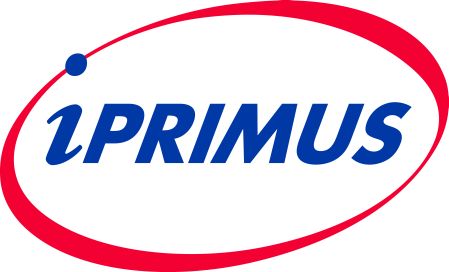 iPrimus: Our thanks to iPrimus for their sponsorship of toy and kit
community projects for local festivals and those in need.

Prebuilt (Kilsyth) Much appreciation to Levi Potier, (03) 97615644, Factory Supervisor,
for the many loads of offcuts, and ply, used for Club projects that help the community.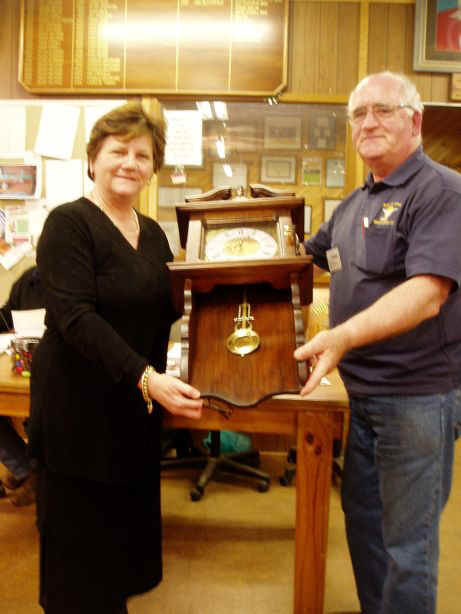 recognition of Karin Orpen (1/10/08) by
re-elected Club president, Paddy McCann
presenting a hand-crafted clock
for Karin's untiring work over many, many years
with AGM's, Be-In-It judging, and of course
Bill Orpen's generous time to club works.