Membership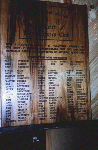 Membership Board

Member Guide* (.PDF)
(2014 edition to be released shortly)
*Subject to change
Foundation Members
Members who pioneered the Fernetree Gully Woodworkers Club
during its establishment in Spring 1988
Life Members
Status proferred by fellow members on those who have provided
exceptional service to the club. Awarded by unanimous vote of members.
Honorary Members
Chosen by the Club for Official Recognition
Junior Membership
The KDWC does provide for Junior membership too, but with strict focus on safety and supervision.
See the Junior Membership policy document

Gold Pass Members
Perpetually paid members of the Club
Committee
Elected by cast of vote, annually at September Annual General Meeting
"Ingrained" - Member's magazine
Sent monthly to all members, contains news, technical tips, details of coming events,
and contact numbers for project group leaders for the various hands-on activities
undertaken regualrly by most members.
"Bill Gillingham Award"
An Accolade awarded to a member of the Club for exceptional service during the year
See who the 'Member of the Year' was.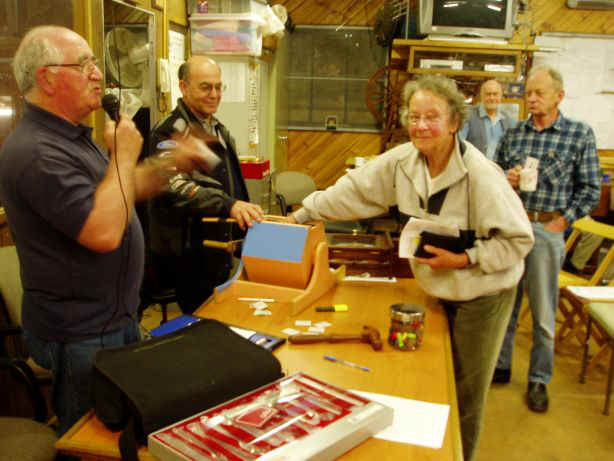 Members meeting night..... always a raffle!

Contacting Committee
Visit our Workshop
Email Us
History
Members Page
Activities

Interesting Links

Ingrained Newsletter
Home Page
Sponsors
Safety
Woodworking Speakers Register
Membership is open to ANYBODY.
The club welcomes those who have an interest in working with wood.
Membership is charged annually, and there is a nominal joining fee.
(Fees subject to change from time to time.))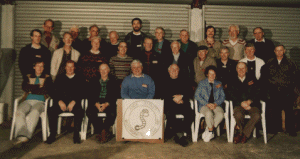 Herman, David, Stan, John, Alan, Reg, Tom, Dick
Gary, Ian, Colin, , , , Ken, Bob, , Peter
Peter, Ivor, Ed, Peter, Alf, Sue, Noel
(Photo taken at General Meeting: September 1992)